Chatbot real estate
An Intelligent Tool for Real-Estate Businesses!!
Artificial Intelligence and Machine Learning are used by virtual assistants to conduct conversations via audio or text. As Virtual Assistants have evolved, they have greater impact on our lives. Artificial Intelligence (AI) applications are booming, and many interesting bot concepts are taking‌ ‌shape. Initially, like every other new technology, everyone wants to know how to use "AI engine"‌ ‌to‌ ‌create‌ ‌a‌ ‌bot. But through AI's ongoing development at such rapid rate, it is clear that AI has positively impacted everyday life and improve the efficiency of businesses. There is no doubt that virtual assistant helps in paying bills, schedule a meeting, book movie tickets etc., but are extremely beneficial in the real estate sector ‌as‌ ‌well. Virtual Assistant in real estate has completely revolutionized the process of buying, selling, and renting homes by making static forms interactive. Whether you are a real estate agent or a customer, Real Estate Virtual Assistant can be of benefit to both in terms of saving time, money, and ‌resources.
Due to digitization and the online presence of businesses, the majority of people become customers by following up on their online leads. Using virtual assistant with your real estate team has numerous benefits. Such as:
24/7 customer service: A‌ ‌chatbot‌ ‌can‌ ‌be‌ ‌ready to
handle your client's needs whenever they ask for it, no matter what time it is.
Manage‌ ‌a‌ ‌large number of enquiries: A chatbot can answer all queries
simultaneously, consistently providing excellent‌ ‌customer‌ service.
Identify spam: Your chatbot will enable you to ensure your team spends its
valuable time engaging only‌ ‌with‌ ‌serious‌ ‌prospects.
Schedule meetings and property tours: The foundation of a successful sale
is your relationship with your customers. It is imperative to have face-to-face
meetings, live chats, phone calls and can have virtual tours when building
relationships and learning about customer needs.
Language‌ ‌is no barrier: Virtual assistant‌ ‌allow you to
communicate with your targeted audience in their native language, improving the
customer experience even further.
Use-Cases & Offerings by Cerina Studio:
Real-time enquiry./strong>
Managing Customer Records.
Increasing User Engagement & Sales.
Site visit booking.
Add instances with specific information of products.
New & Upcoming Launches & offers.
Live Agent Integrations.
Live Translation features.
Integrations of SDK in Android & IOS.
Send quotations for a property.
Add videos and photos of the product.
Lead Generation: Acquire & Retain Customers.
Customization:
Personalization: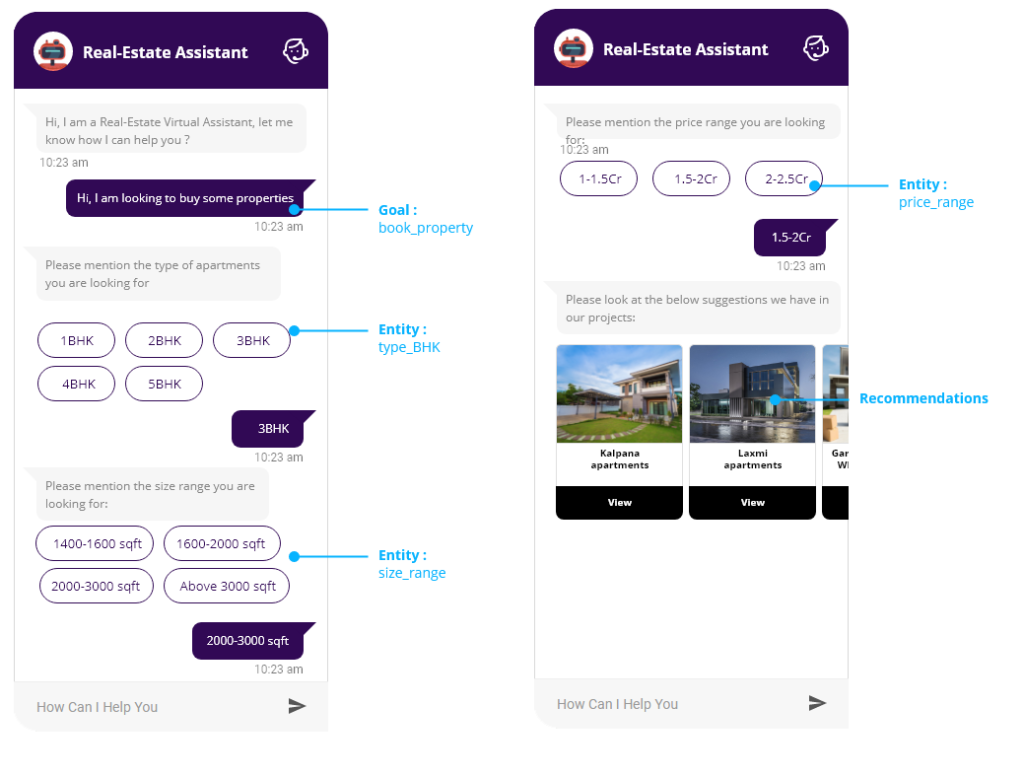 Sales Services:
Live Agent & WhatsApp
Capabilities: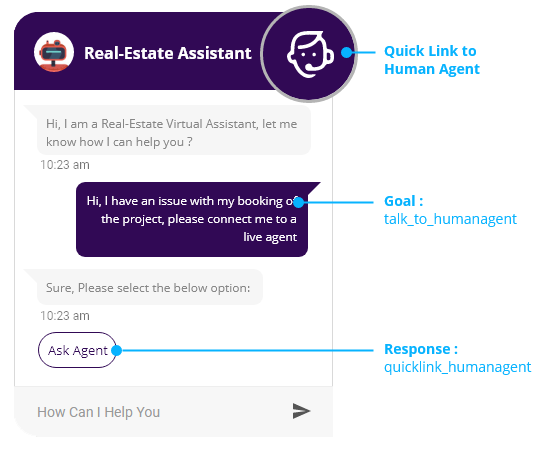 Keypoint Technologies is a leading enterprise software development services provider in India. Build a strong foundation at Cerina Studio with our real estate virtual assistant. It is a great place to start if you're unfamiliar with chatbots and its services. We assure you to get customized virtual assistant to meet your needs and help you find what you are looking for.
Count on Cerina Studio to revamp the Real-Estate methods with emerging technology.
Hurry Up and Get Started: Request a Demo!
Follow us on: